The Union Public Service Commission (UPSC) examination is notorious for being one of the toughest exams in India, the epitome of the country's prestigious civil service sector. Aspiring individuals who dream of joining the Indian Administrative Service (IAS) consider the UPSC exam as the ultimate gateway to success. And for these aspirants, Aspirant World is a one-stop destination for all their preparation needs.
Aspirant World is a renowned platform that caters to the needs of thousands of aspirants who desire to crack the UPSC exam. With its vast array of resources, guidance, and expert advice, this online platform has established itself as one of the most reliable sources for UPSC and IAS preparation.
One of the most significant aspects of Aspirant World is its comprehensive study material. The platform offers meticulously crafted notes, books, magazines, and study plans covering all subjects of the UPSC syllabus. These resources are prepared by experienced mentors and renowned educators, ensuring excellent quality and relevance to the exam requirements. The aspirants can access these materials easily, irrespective of their geographical location, making it a truly inclusive and accessible platform.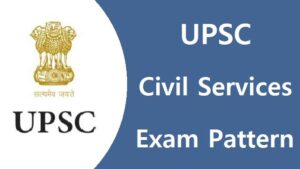 Moreover, Aspirant World goes beyond providing mere study materials. It understands the importance of a robust and interactive learning environment. Therefore, it offers various online courses and mock tests that provide aspirants with the opportunity to assess their knowledge, clarify doubts, and analyze their performance. These courses, designed by experts with years of experience in teaching and guiding UPSC aspirants, act as a roadmap to success.
Furthermore, Aspirant World hosts regular webinars and live sessions with renowned faculty and previous years' toppers to provide valuable insights and guidance to the aspirants. This not only keeps the aspirants motivated but also helps them gain a deeper understanding of the exam pattern and its nuances. The platform also offers personalized mentoring and counseling to assist students in addressing their individual challenges and concerns, making their preparation journey smoother and more effective.
Another essential aspect that sets Aspirant World apart is its updated current affairs section. Staying updated with the latest national and international events is crucial for aspirants, as it forms a major part of the UPSC syllabus. Aspirant World provides daily, weekly, and monthly current affairs materials, ensuring that the aspirants are always up to date with the latest happenings.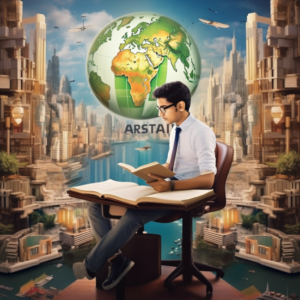 Moreover, Aspirant World believes in creating a community that supports and encourages each other. The platform hosts various discussion forums and study groups where aspirants can interact with their peers, exchange knowledge, and clear their doubts. This sense of camaraderie fosters a positive learning environment, where aspirants not only compete but also support and uplift each other.
In a nutshell, Aspirant World emerges as a game-changer in the field of UPSC and IAS preparation. Its inclusive approach, comprehensive study materials, interactive learning modules, experienced faculty, and community-oriented outlook make it a perfect choice for anyone aspiring to crack the UPSC exam. With Aspirant World by their side, aspirants can confidently navigate through the challenging UPSC journey and inch closer to achieving their dream of becoming an IAS officer.