Simran Bala, a resident of Nowshera in Jammu and Kashmir, has become the first girl in the Union Territory to successfully pass the Union Public Service Commission Central Armed Police Forces Examination this year. Among the 151 candidates who qualified for the UPSC CAPF, she achieved an impressive All India Rank of 82.
Expressing her joy and gratitude, Simran Bala said, "I am proud and grateful to be the only girl from Jammu and Kashmir who cracked this prestigious examination. Coming from a border area, I have witnessed firsthand the cross-border firing in my region, which has motivated me to join the CAPF and serve in the border area."
Simran Bala has realized her dream and secured a position as an Assistant Commandant in the Central Armed Police Forces. She vowed to fulfill her duty with utmost dedication and expressed her family's and neighbors' pride in her success.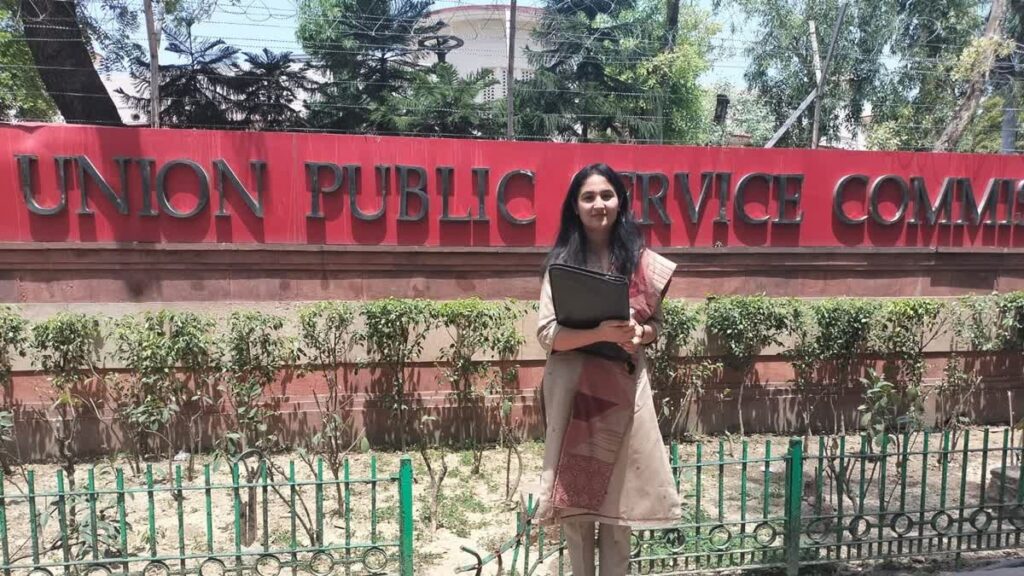 Recalling her journey, Bala mentioned that she completed her education up to Class 10 in Nowshera before moving to Jammu for her higher secondary education. Subsequently, she completed her graduation in Gandhinagar. She started preparing for the UPSC CAPF exam during her final semester and managed to clear it in her first attempt, thanks to her hard work, perseverance, and consistency, as well as the support of her parents, teachers, and well-wishers.
Speaking about her achievement, Simran Bala emphasized that the UPSC CAPF examination is conducted on an all-India level, and it does not matter whether one comes from a border area or a metropolitan city. She credited the age of the internet for enabling aspirants from various backgrounds to crack the exam.
In her message to aspirants, Simran Bala encouraged them, saying, "If you have the determination, you will be able to succeed. Hard work, honesty, and good health are crucial factors for cracking the exam."
The Union Public Service Commission released the CAPF Final Result 2021 on June 2, with a total of 151 candidates clearing the examination.